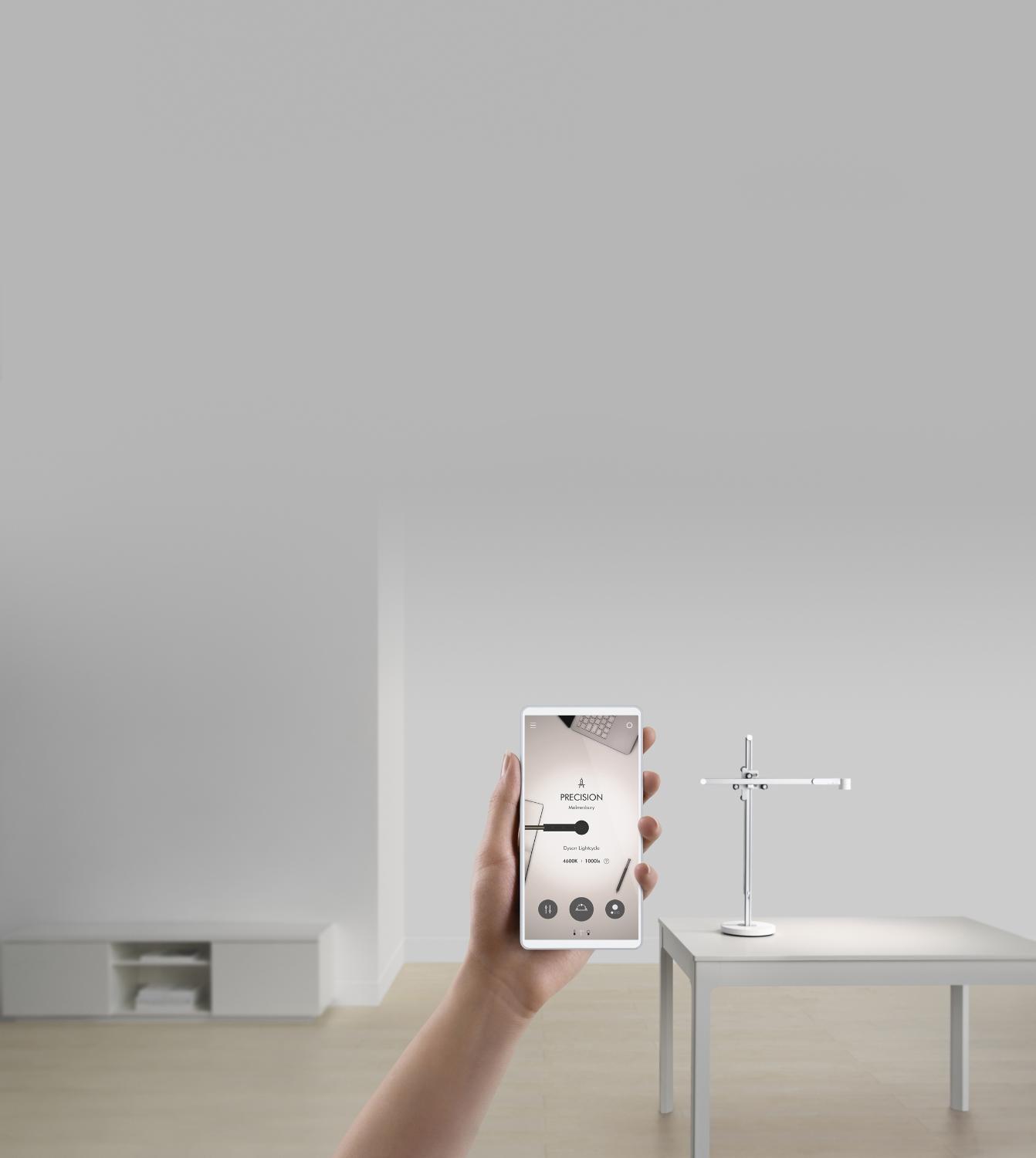 App
Get the most from your light with the Dyson Link app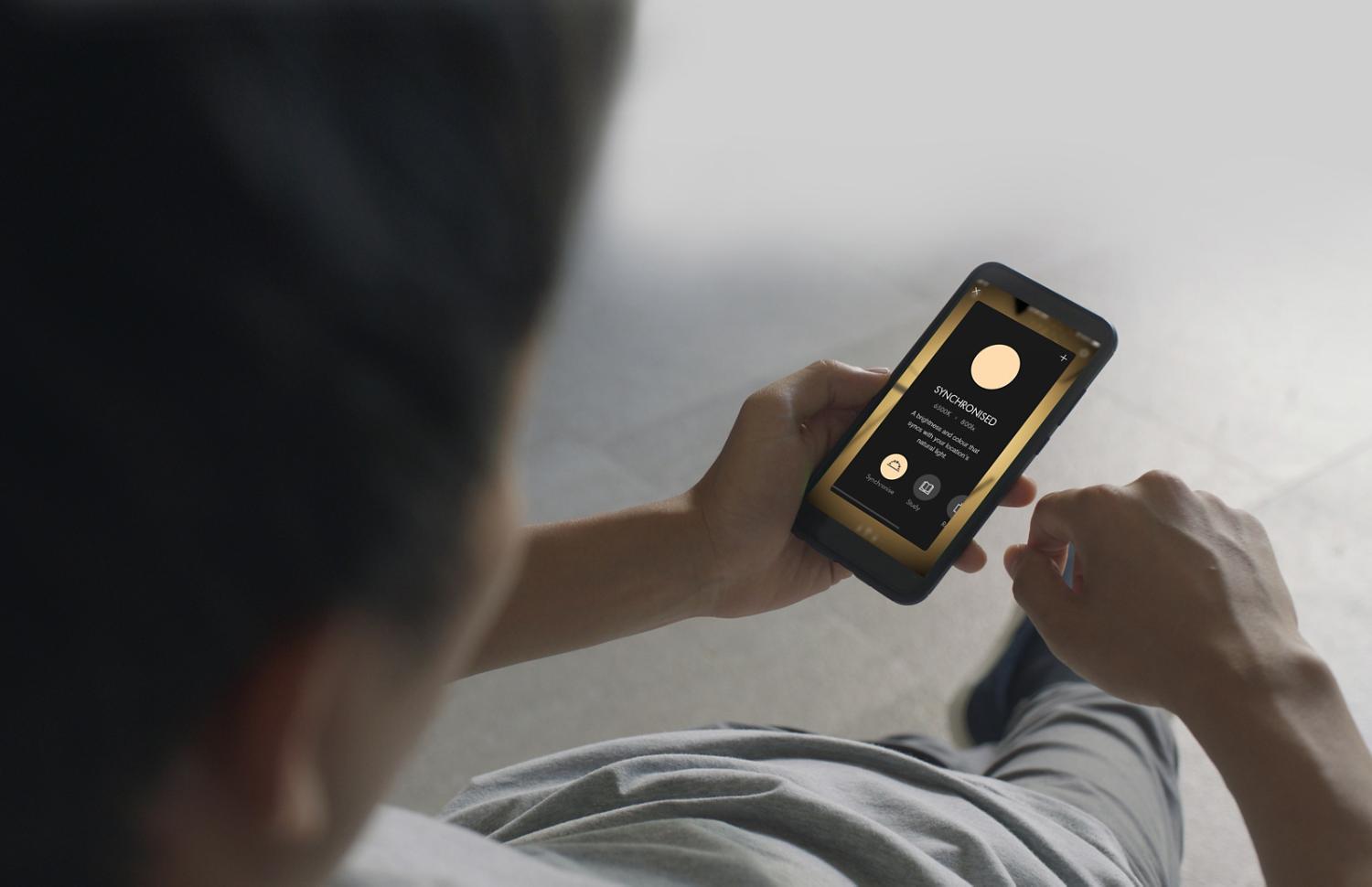 Intelligently adjusts to your life
The Dyson Link app connects with your Dyslon Lightcycle™ task light via Bluetooth® wireless technology to create a highly-personalised light experience – tailored to what you're doing, the time of day and where you live.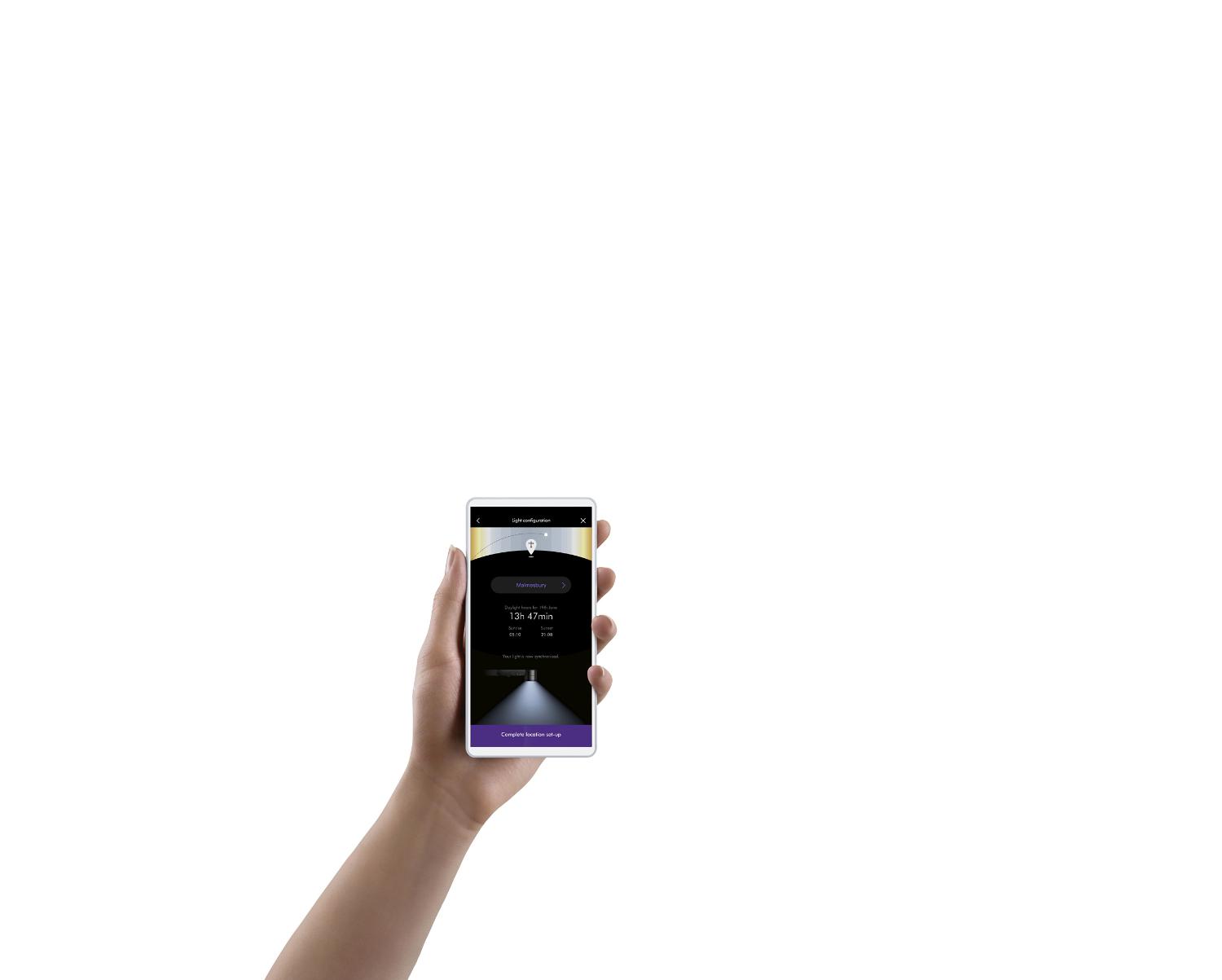 Automatically tracks your local daylight
Once your profile is set up, the Dyson daylight algorithm uses your phone's time, date and GPS data to track the daylight where you live. Providing the right type light for the time of day.
Pre-set task modes. The recommended light for what you're doing.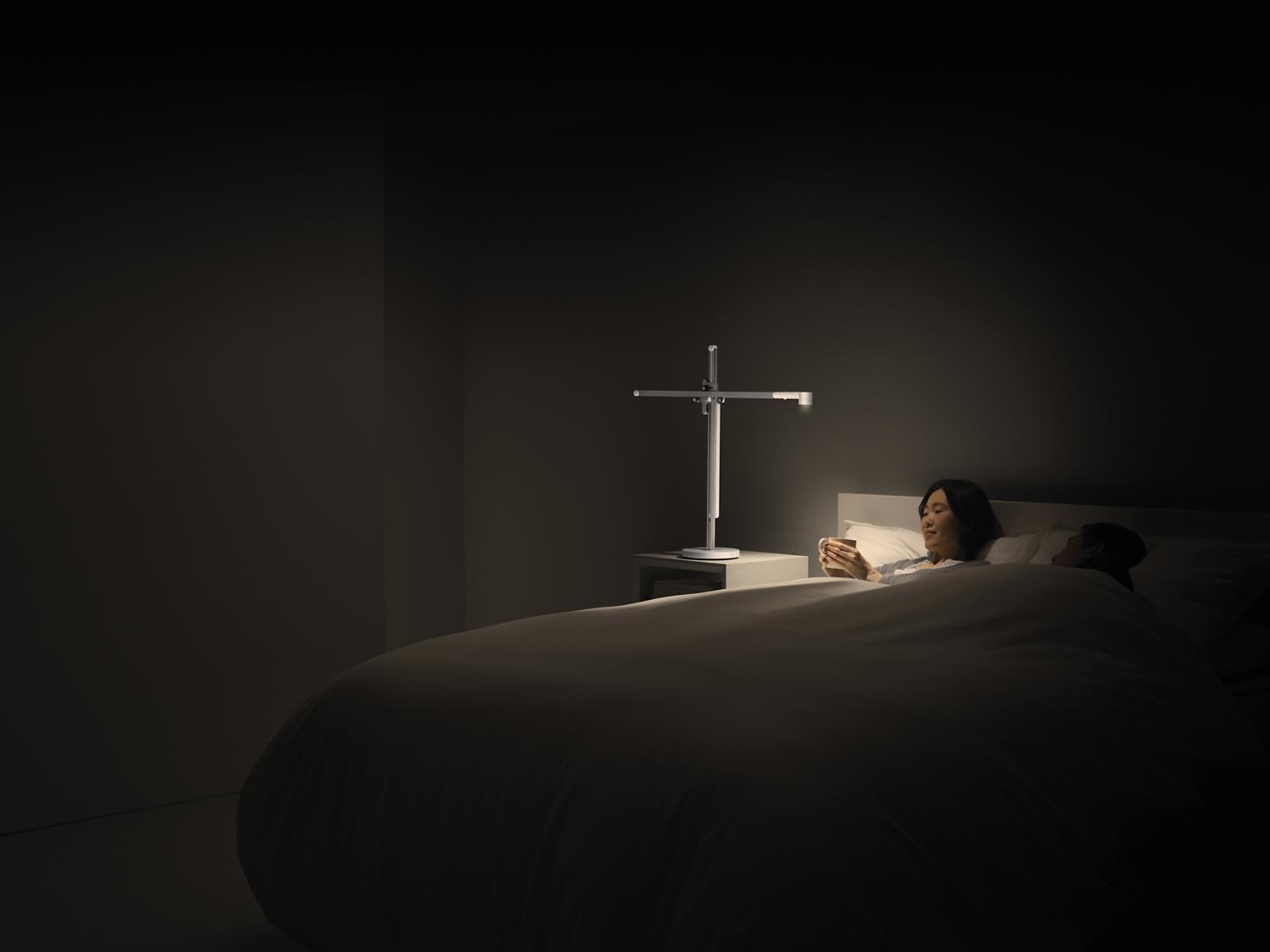 Relax mode
Provides a warm, relaxing colour temperature with low intensity which is still bright enough for reading.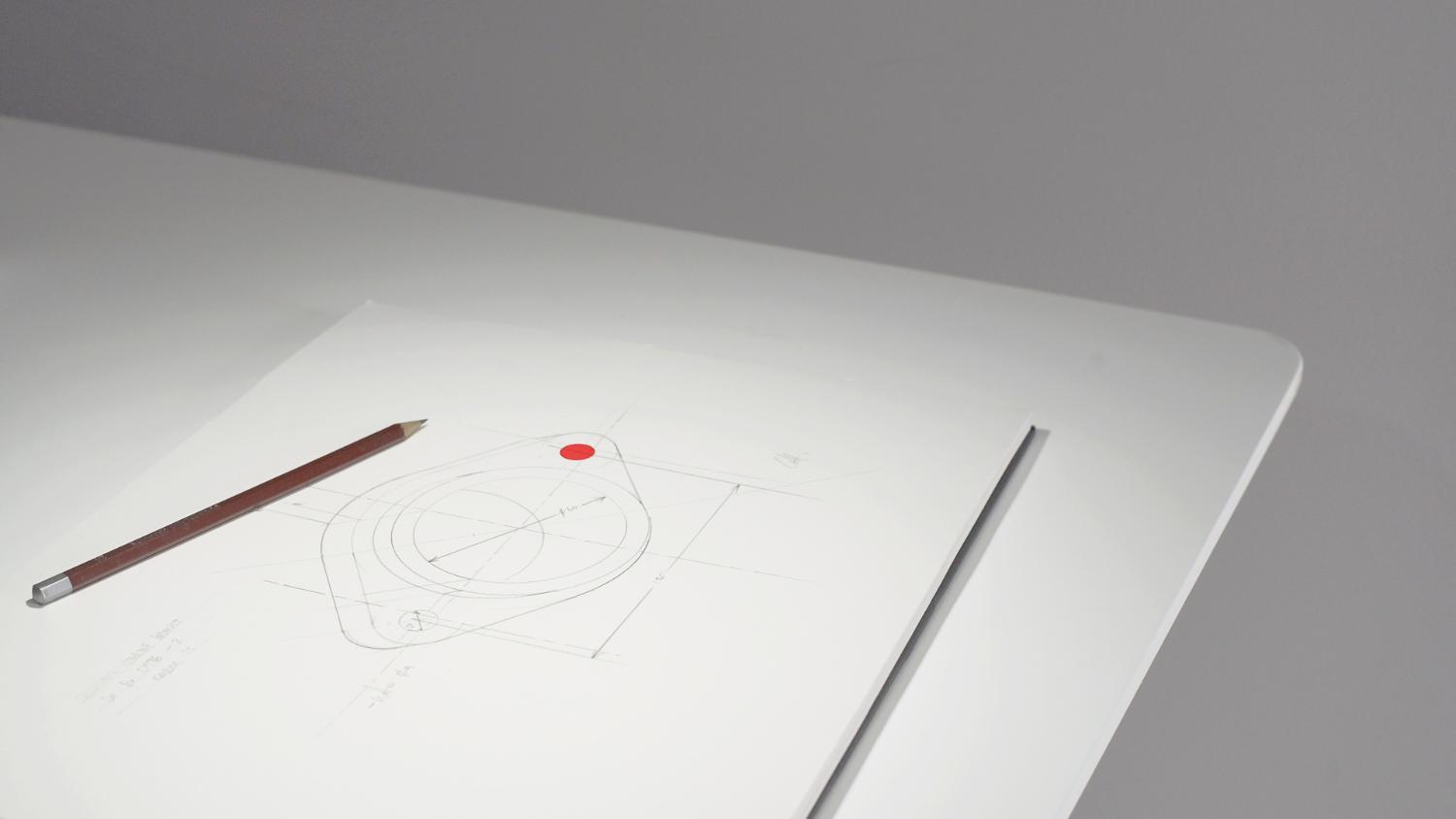 Precision mode
Helps improve visual acuity² by emitting a pool of high-intensity light and a CRI over 90Ra³, displaying colours very close to daylight.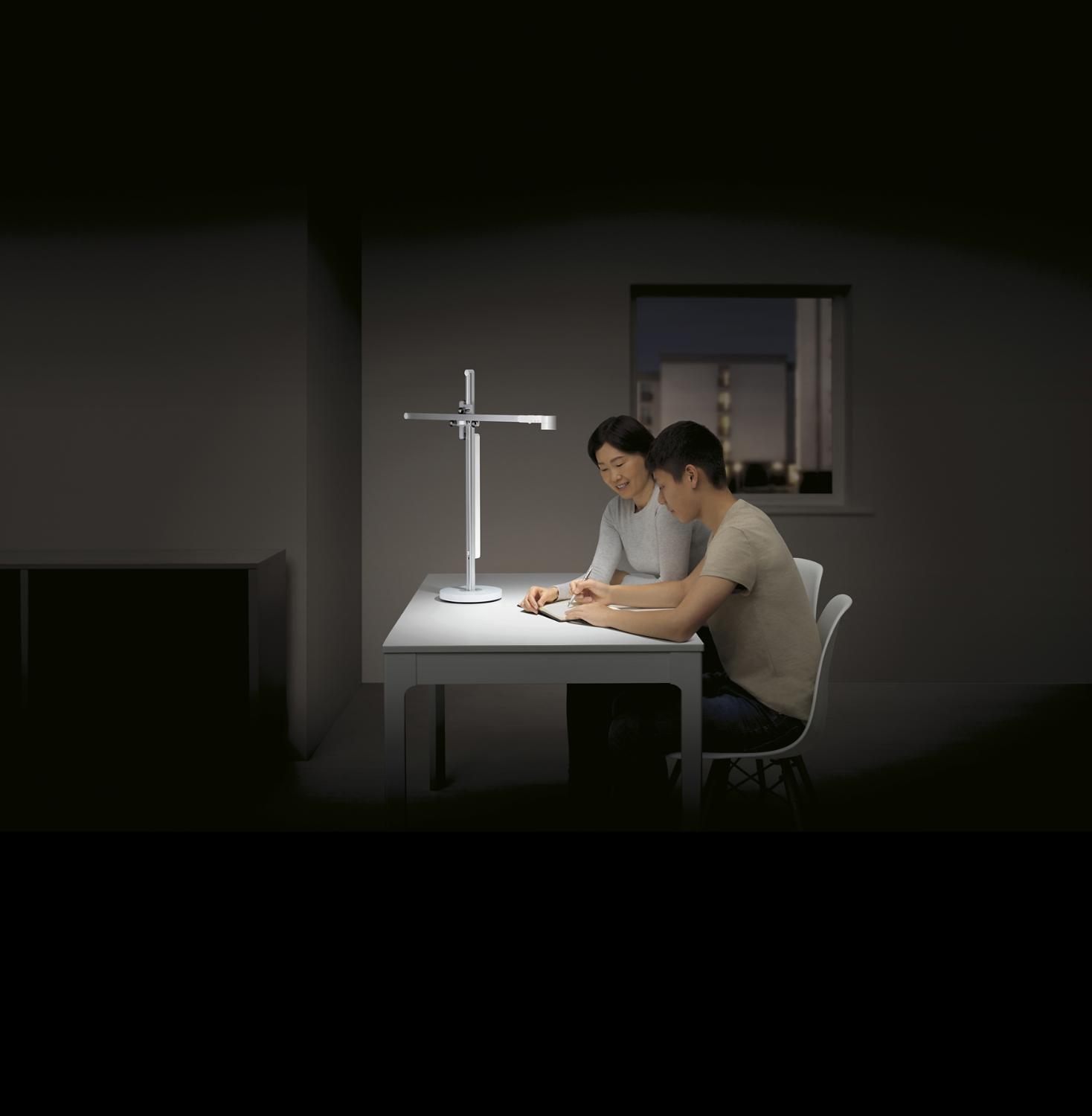 Study mode
Surpasses the recommended brightness for studying² and adjusts its colour temperature in relation to your local daylight.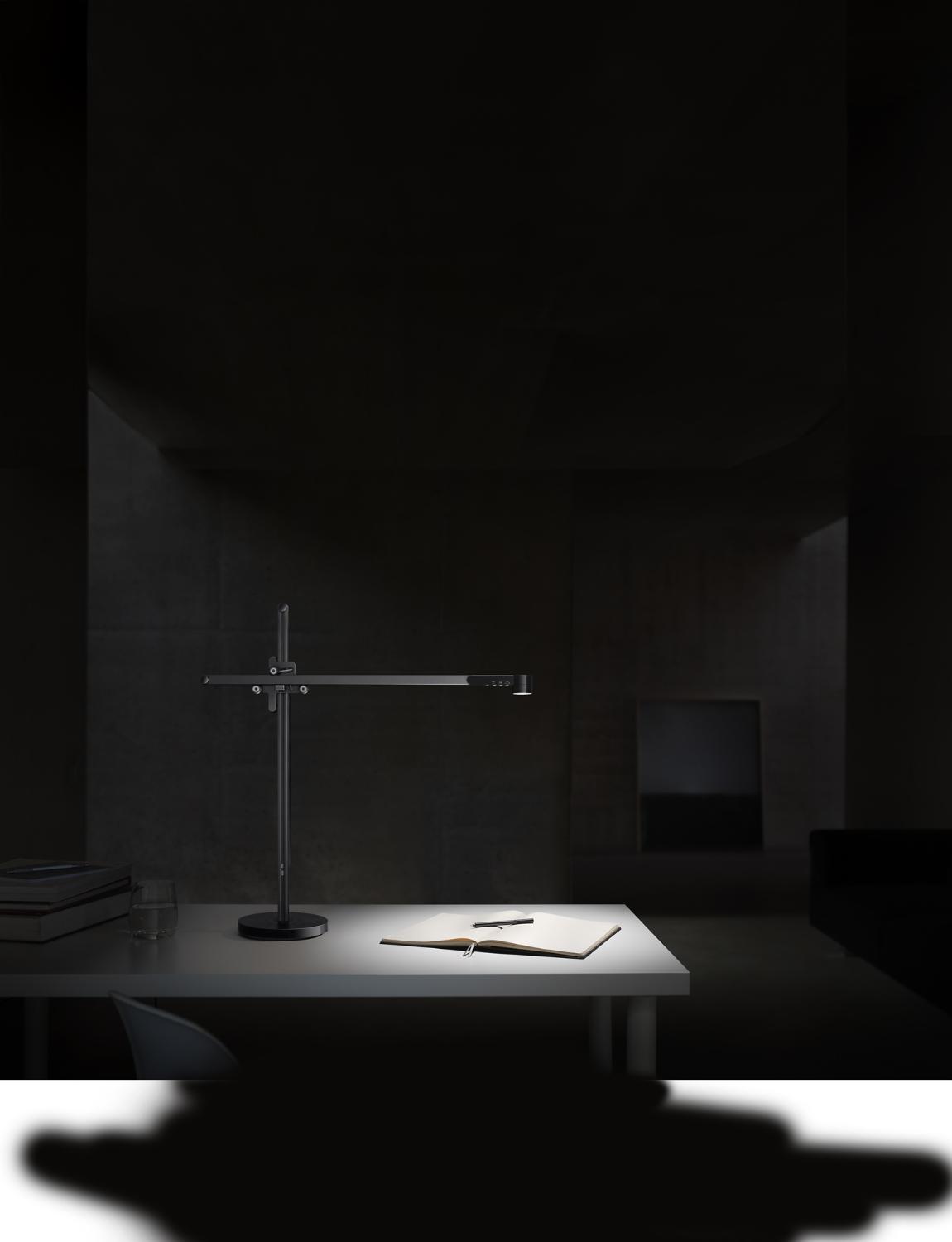 Boost mode
For tasks that require maximum concentration, Boost mode provides brighter, cooler light for bursts of 20 minutes.
Instant controls
For precise control over brightness and colour temperature, simply move the app's sliders to your desired levels.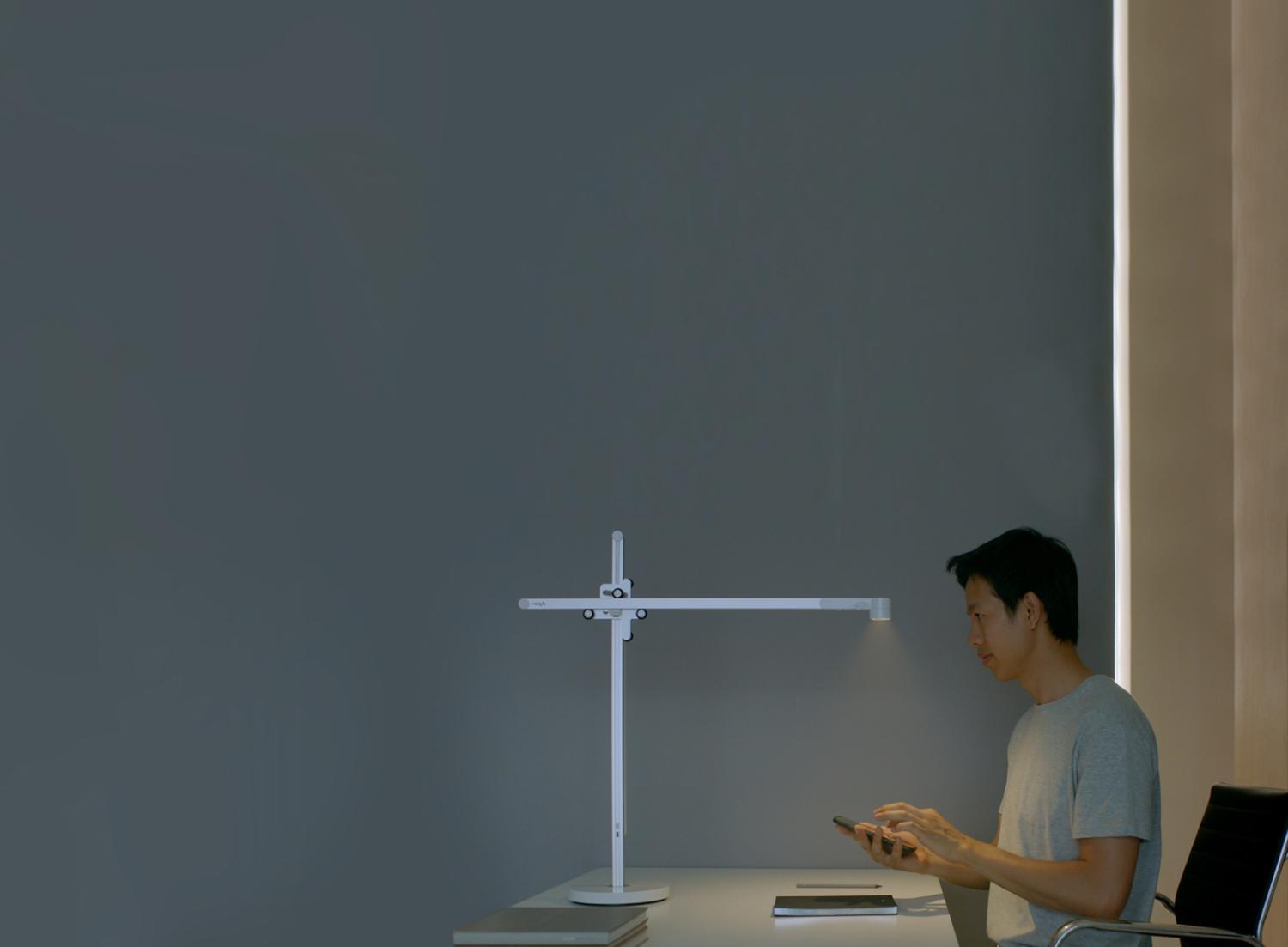 Personal pre-sets
Using the instant control sliders, you can pre-programme and assign names for up to 20 different light settings – to suit your task or mood.
Smart Scheduling
Customize light for your sleep times and daily routine. 

Wake-up
At the time you like to wake up, you can set your light to switch on and brighten gradually. To create a more natural wake-up environment.
Away
The light stores settings even when you're out of Bluetooth® range. So while you're away, it'll switch on and off at set times to imitate human presence.
Do-not-disturb
Designed for night-time use, it de-activates the movement sensor so you won't be disturbed if you stir while sleeping. It also reduces brightness and colour temperature.
Download the Dyson Link app
Dyson Lightcycle™ desk light (Black/Black)

For desks or bedside tables

Engineered to reduce eyestrain

For any room in your home