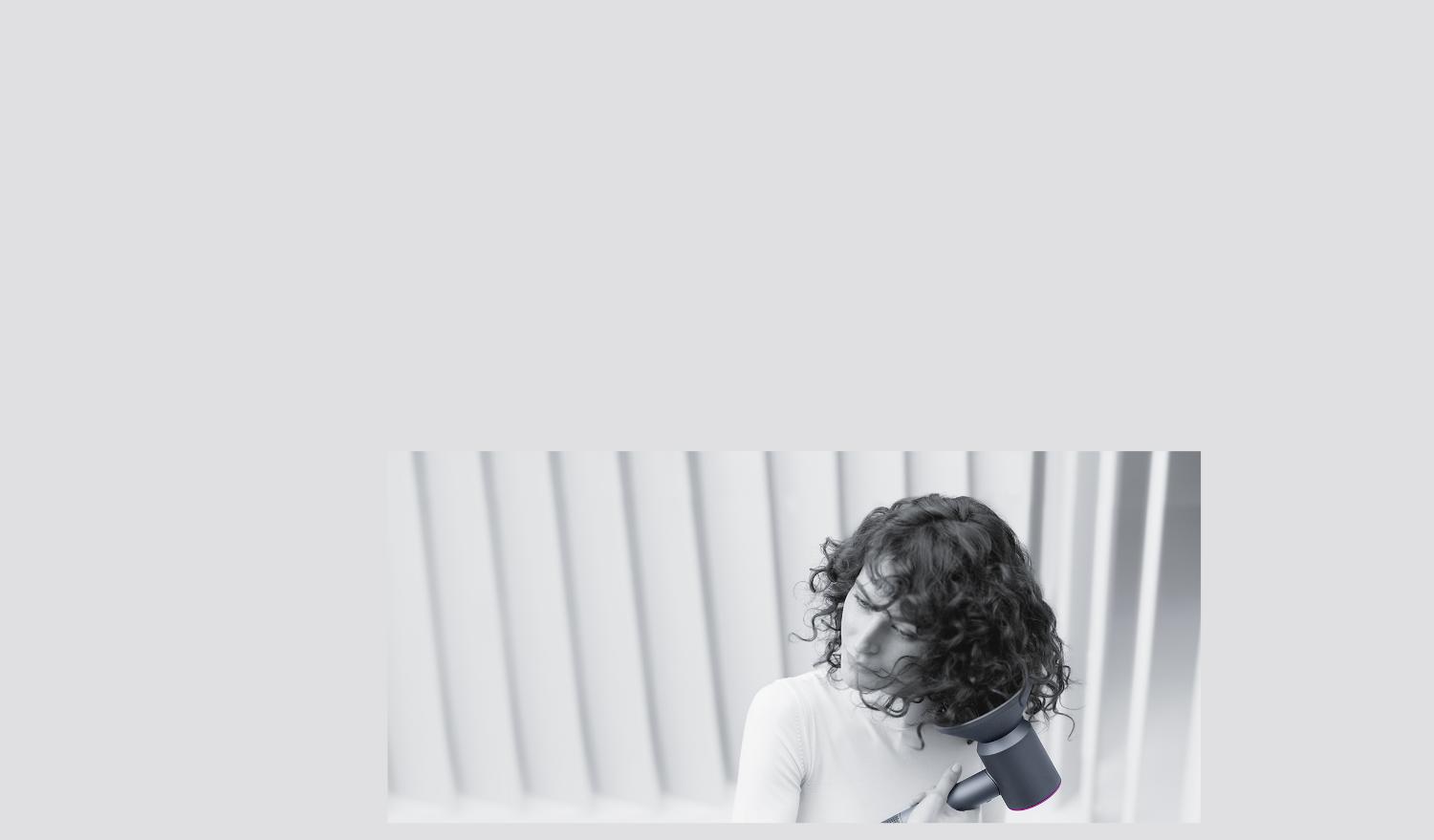 Fast drying. No extreme heat. Engineered for different hair types.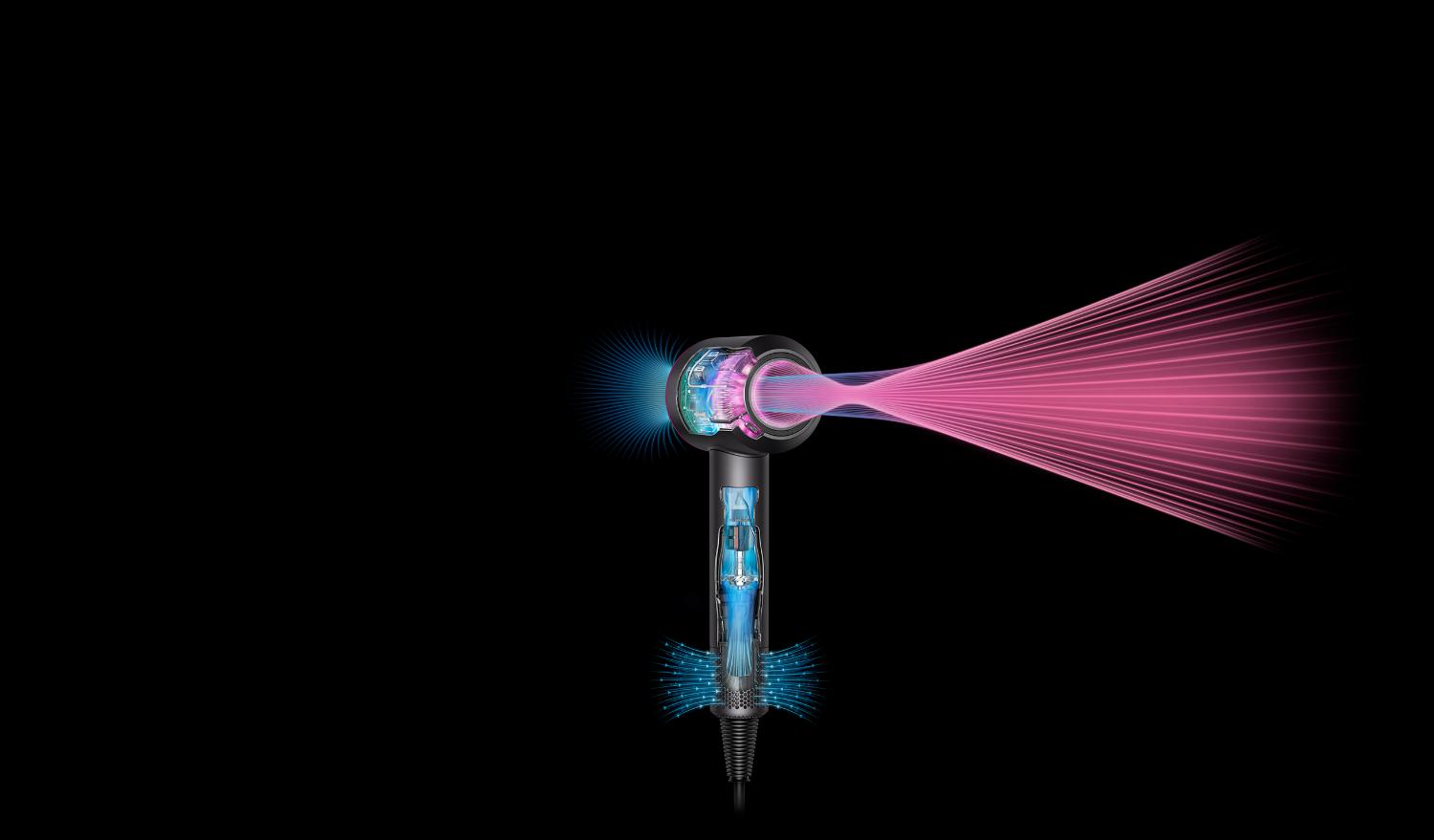 Powerful. And fast.
The small, powerful Dyson digital motor V9 is, on average, 6 times faster than other hair dryer motors.¹ Combined with Air Multiplier™ technology, it produces a high-pressure, high-velocity jet of controlled air, for fast drying and precision styling.

Re-engineered for different hair types
After rigorously testing different hair types in our laboratories, we've engineered new attachments designed to style different types of hair. And because we're constantly evolving our machines, we've re-engineered the Diffuser and Styling concentrator.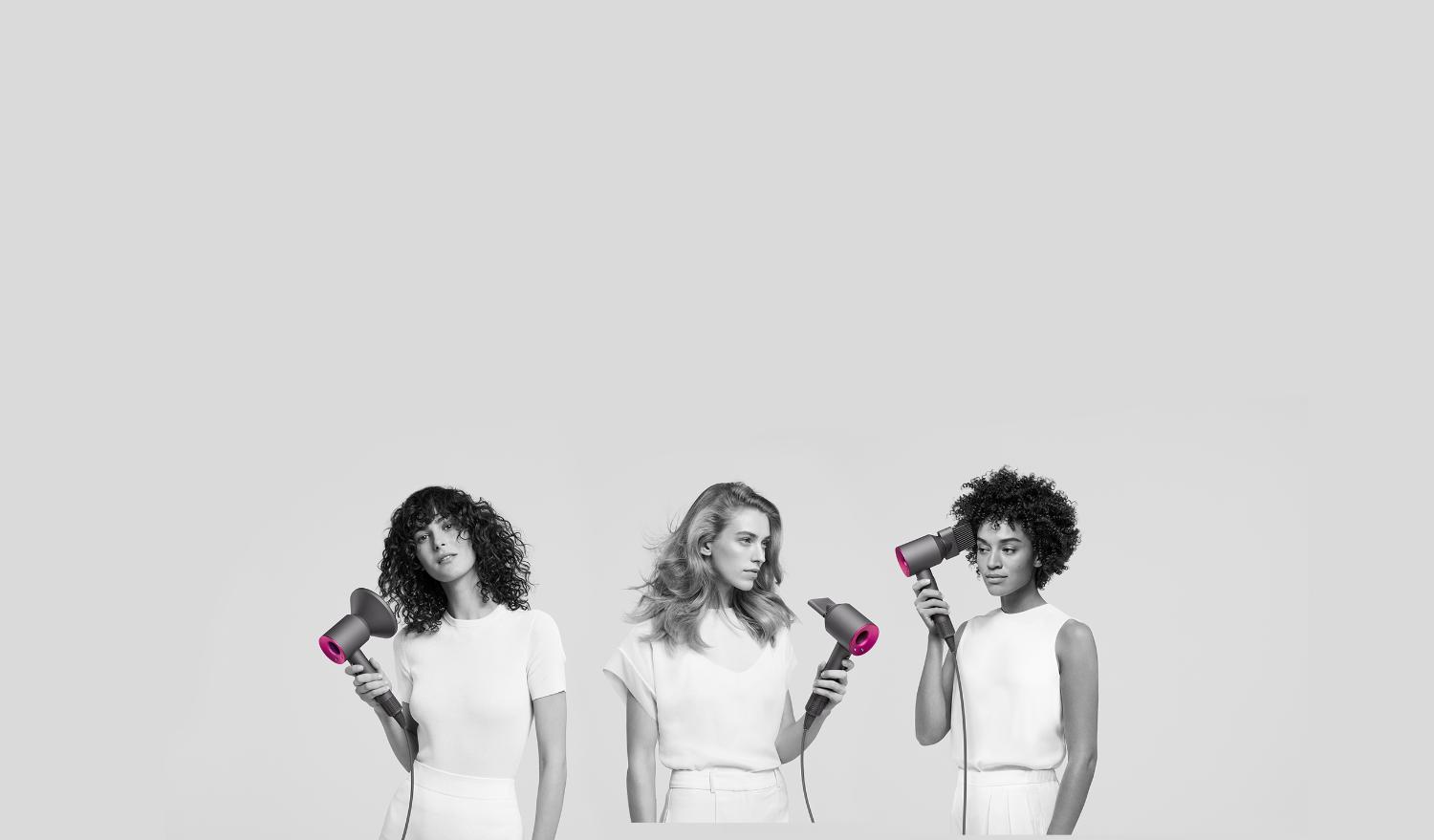 Magnetic styling attachments
Styling guides
Discover the possibilities of the Dyson Supersonic™ hair dryer styling attachments

Extreme heat can decrease shine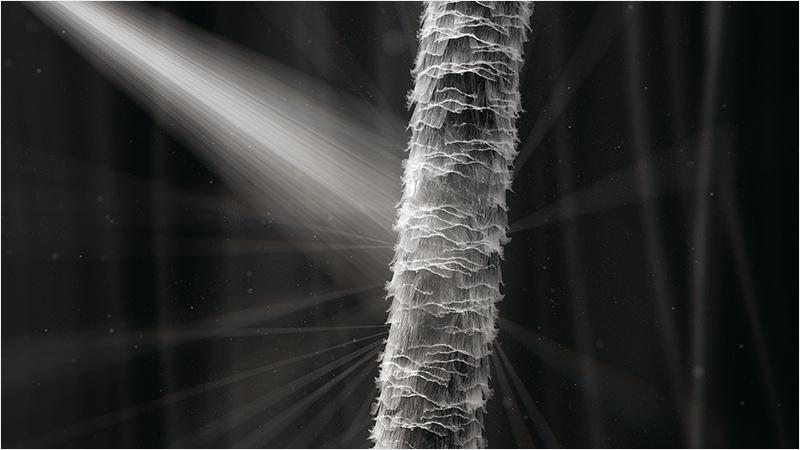 Damaged hair scatters light
Extreme temperatures can make small pores appear within the strands. These scatter light in all directions, reducing reflected light and decreasing shine.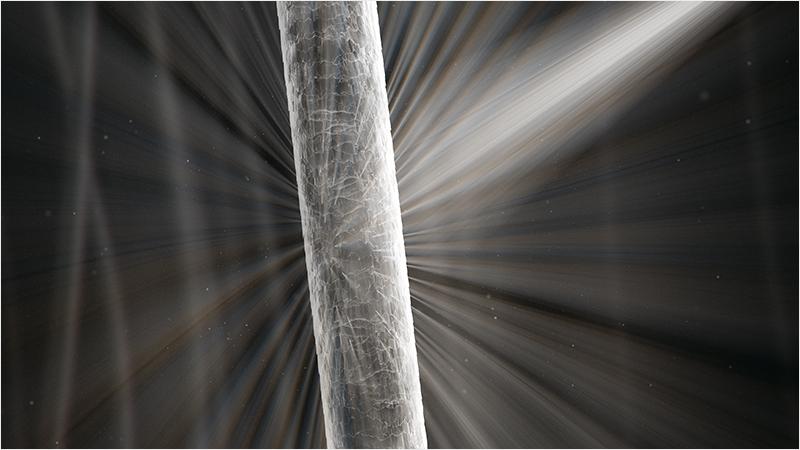 Healthy hair reflects light
The Dyson Supersonic™ hair dryer's intelligent heat control prevents extreme temperatures, protecting against overheating. Less damaged hair reflects more light in a single directions, so hair appears shiny.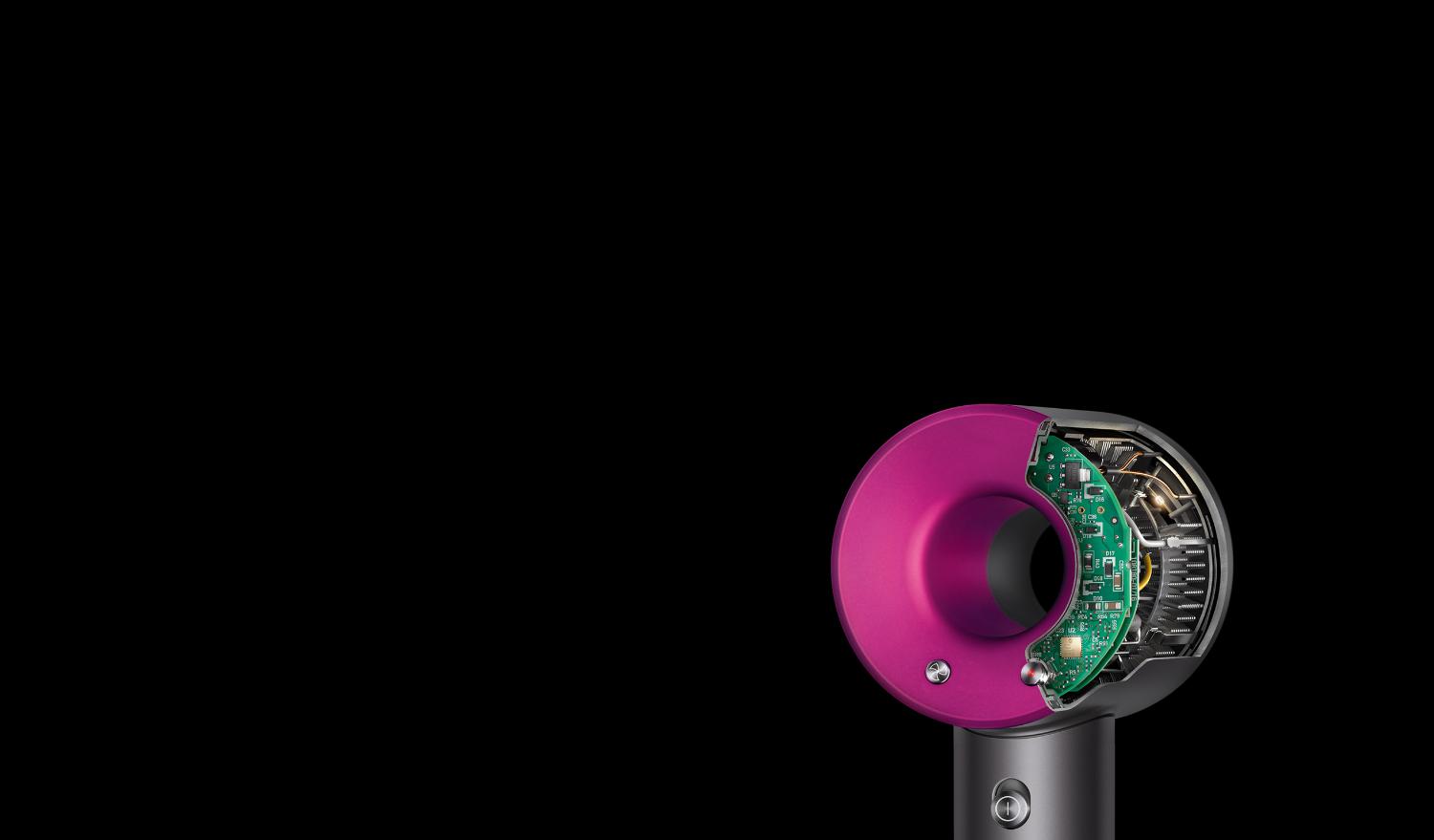 Intelligent heat control helps protect your shine
Unlike some others, the Dyson Supersonic™ hair dryer measures air temperature over 40 times a second, and regulates the heat. This prevents extreme heat damage, to help protect your hair's shine.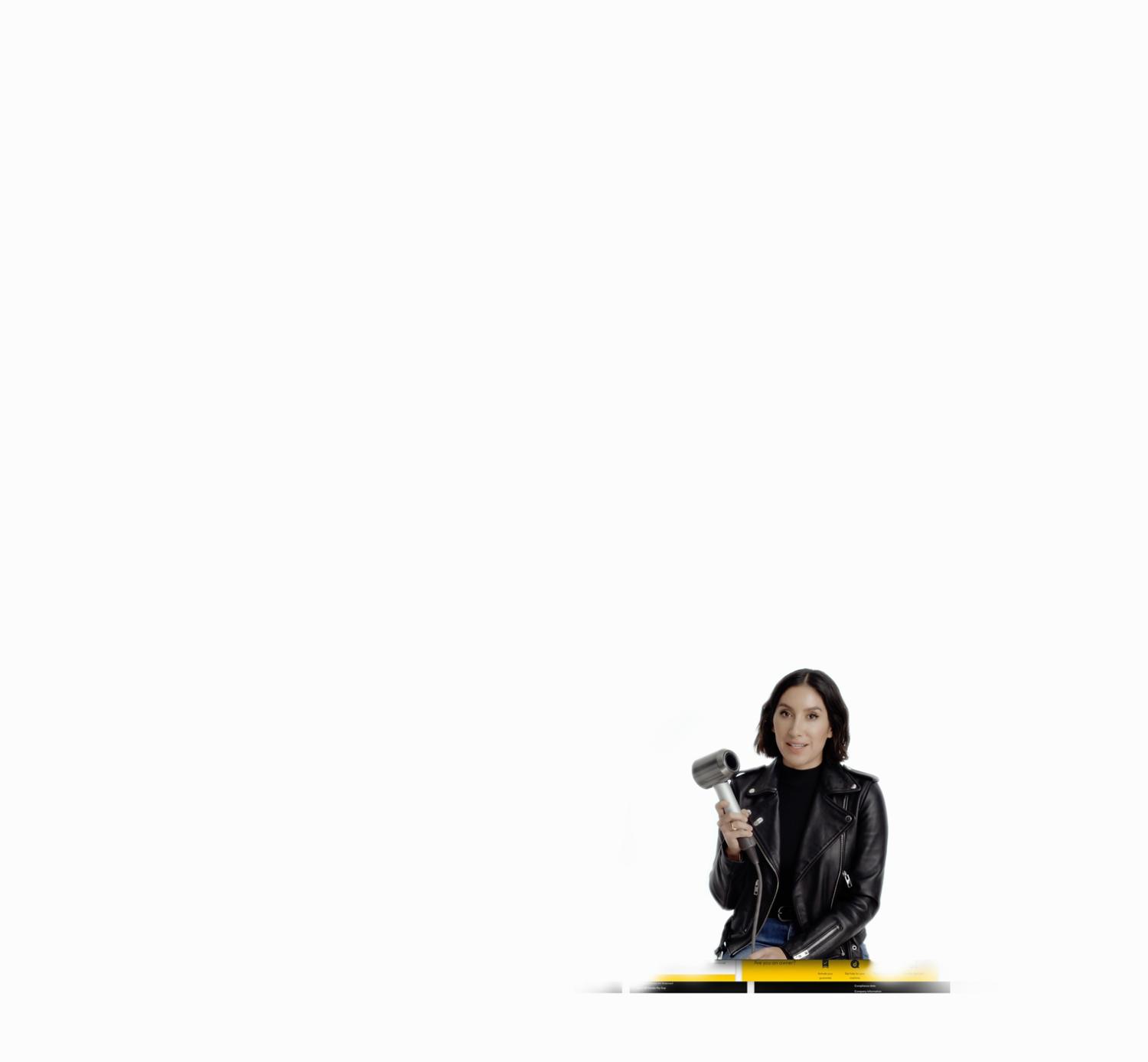 Dyson Supersonic™ hair dryer Professional edition
Engineered for professional hair stylists.
Dyson Supersonic hair dryer
Dyson Supersonic™ hair dryer (Iron/Fuchsia)

Powerful digital motor. Designed for fast drying.

5 tools and accessories included

See all

Click to learn more

Styling concentrator

Style your hair one section at a time with precise controlled airflow. You don't have to worry about disturbing the rest.

Smoothing nozzle

Dry and style your hair simultaneously with gentle, low-speed airflow.

Diffuser

Disperse air evenly around each of your ringlets. Stimulates natural drying, helping to reduce frizz for improved definition.

Non-slip heat mat

Replacement non-slip heat mat for your Dyson Supersonic™.
Frequently asked questions