Beat the heat
With 290 litres of purified, cooling air per second.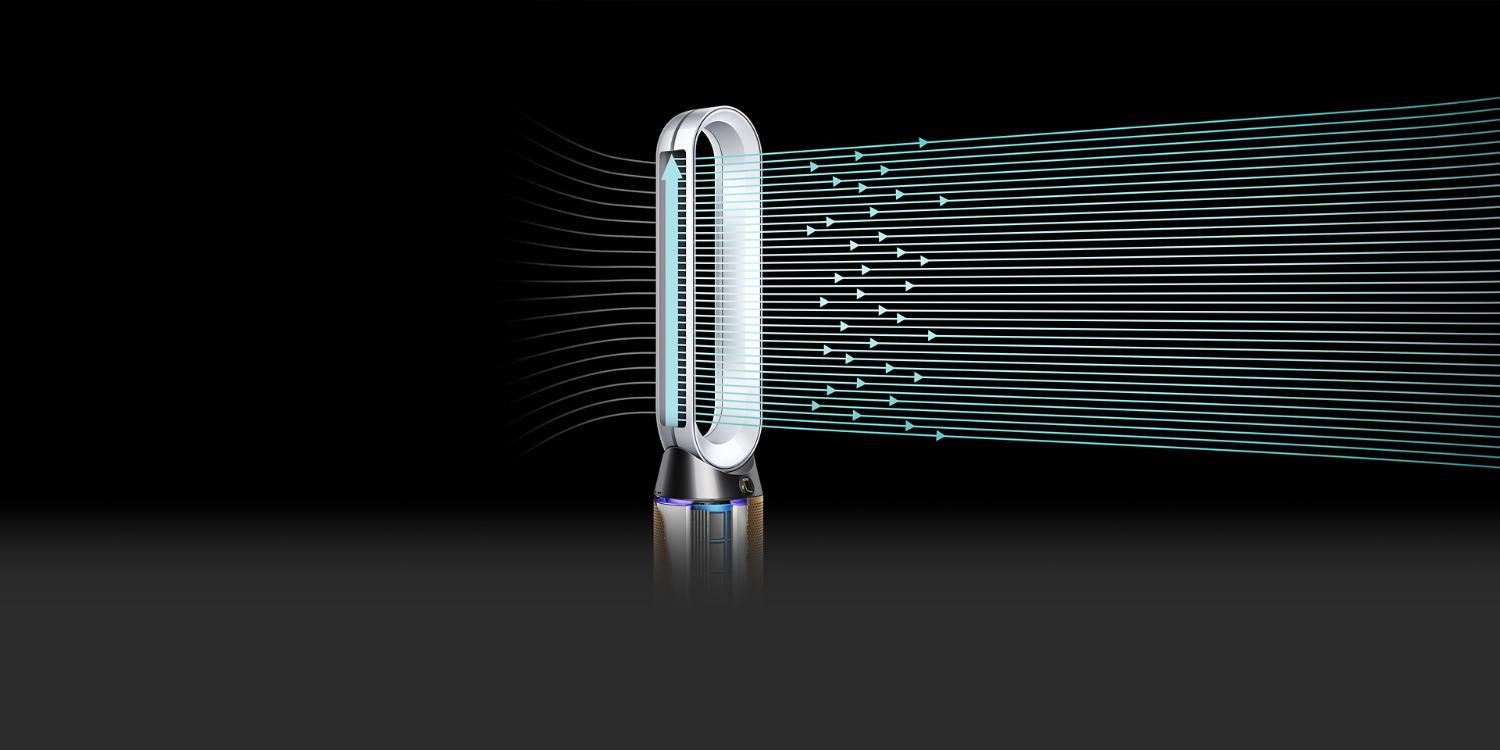 Projects powerful airflow
Air Multiplier™ technology delivers over 290 litres per second of smooth, yet powerful airflow – circulating purified air throughout the whole room.¹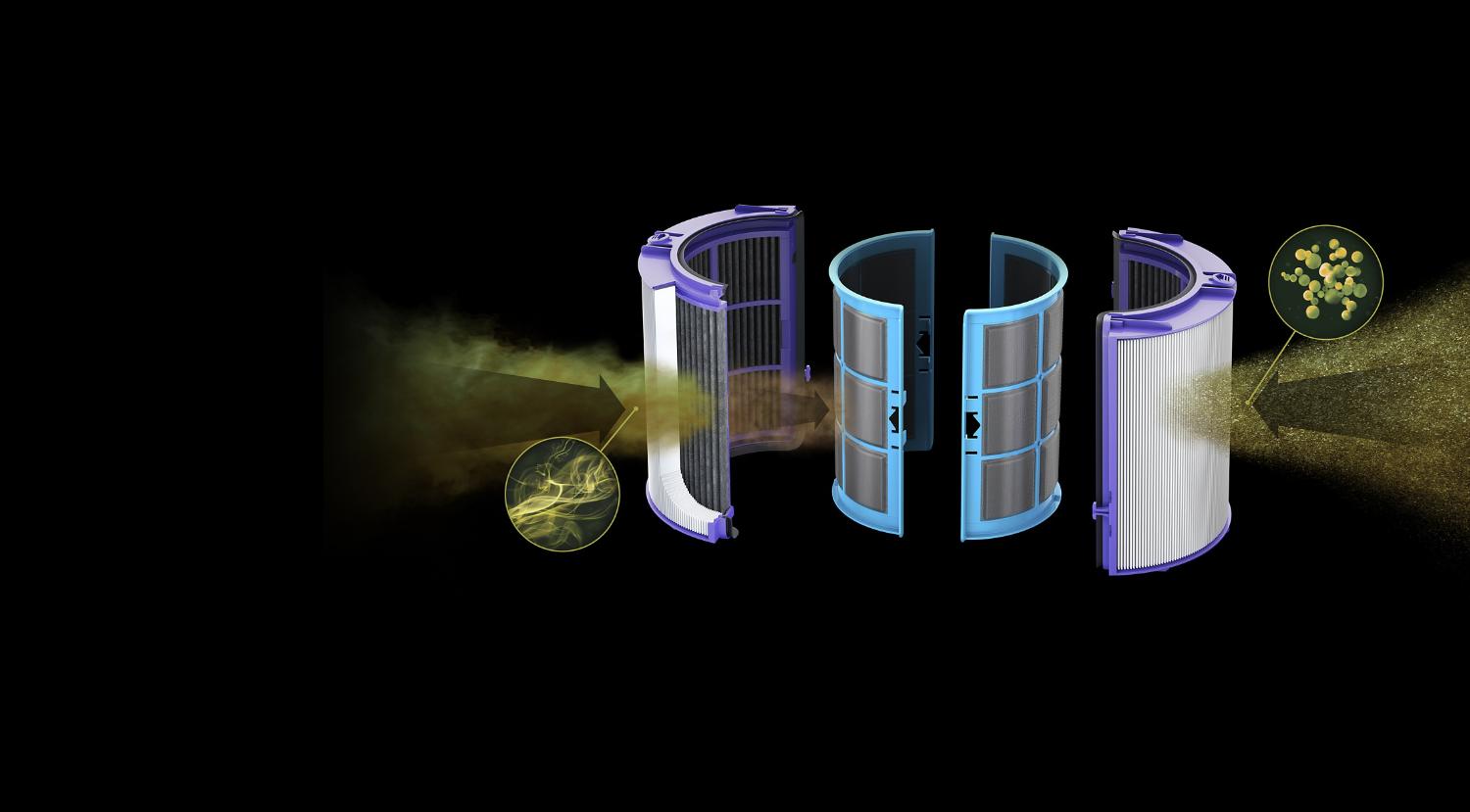 Captures gases² and ultrafine particles³
Combines a sealed HEPA filter to capture 99.95% of ultrafine particles³, an activated carbon filter to remove gases² and Dyson Cryptomic™ technology to destroy formaldehyde.⁴
Common household pollutants
Bacteria and mould spores
Carpets, rugs and flooring
Ultrafine particles and viruses
Sleep with cooling, purified air. Not dirty air.
Experience a calmer night's sleep. Cool yourself down with a focused stream of cooling, purified air.